RKC343/MOD
right hand over axle pipe (modified)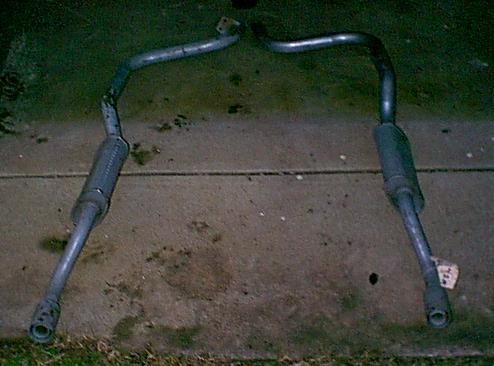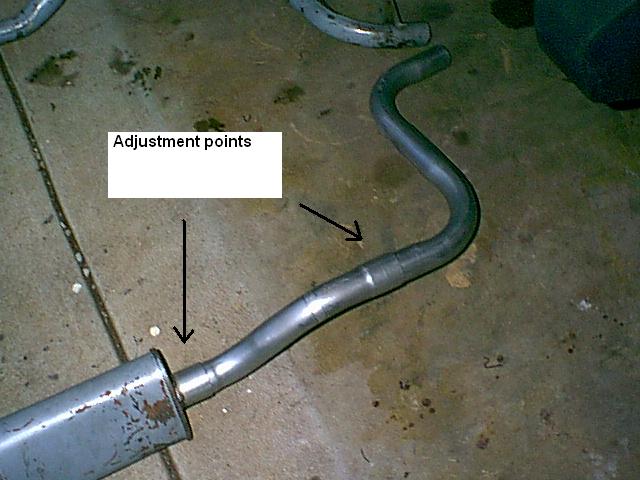 Complete TR8 exhaust systems are readily available, but we wanted to use up some surplus parts.
We purchased a clearance batch of LH over axle pipes from California spec. TR7's, and decided it should be possible to modify half of them to work on the RH side, by cutting off the resonator and having a new over axle pipe custom bent. Some shops insisted on having the car on hand to custom fit the pipe and whilst that would have been preferable, it was not practical. However, Terry at Kraft Street Muffler was up to the challenge and did a brilliant job with only the LH side to refer to. He cleverly made the pipe with two adjustment points and wisely advised holding off welding the hanger bracket back on until the pipe was aligned on the car.

We also had a pair of downpipes which had been shortened slightly and flared in error. Since the wedges require somewhat unusual seven inch, oval, centre-centre mufflers, we resorted to using a pair of cherry bomb, glass packs along with the requisite adaptors which seem to work quite well.